I am thrilled to be coming "home" this weekend for gigs starting in LA (Blue Whale, Monday, Nov 27th), then San Francisco (SF Jazz, Thursday, Nov 30th), Sebastopol (Ernie Shelton's, Saturday, Dec. 1st) and Santa Cruz (Kuumbwa Jazz Center, Monday, December 4). Please come if you are around, and please also share on Facebook, Twitter, via email or whatever is your preference!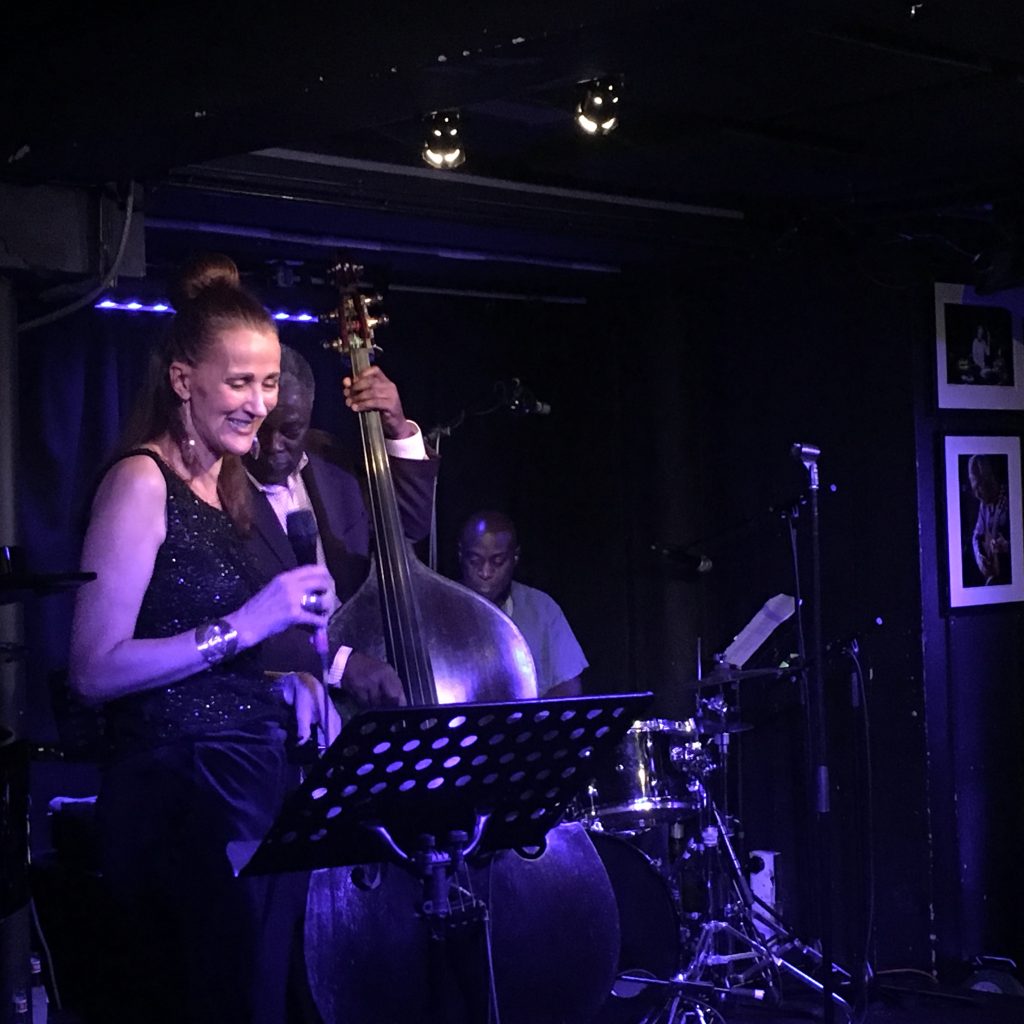 I just got back from playing the London Jazz Festival, which was sold out and spectacular fun! Two separate sets – they turned the house – and amazing audiences. The first set they were so quiet I wasn't sure if they were even enjoying it (yikes!) but in the break so many people said they loved it and even cried (one person was "transformed" they said!) that I realized yes, British people are kind of shy – unless they are football hooligans, of course. Don't seem to get many of those at my gigs.
I told that to the totally new house on the second set and said the best way to get a great performance is to give some feedback while you are actually performing and they dutifully went bonkers after each song. I had to tell them to stop it because it didn't really count. Even though it iS true that a great audience can really raise the level of a performance gigantically. This was the liquored up 10:30pm set, so they didn't really tone down that much, But it was big fun, as my man likes to say about good gigs, and I love my UK Band, Neville Malcolm, Sean Hargreaves and Winston Clifford. Beautiful players and people.
And as an added bonus I got to spend some holiday time with my family and some very dear, and very old (but young looking, of course) friends. And, yes, I brought back my Marks & Spencer's Christmas pudding, which no doubt I will have to eat on my own, since my American friends don't "understand" Christmas pudding (or Marmite, come to that).
I gave the limited edition copies of Picture in Black and White that I owed to my Kickstarter people and sold out of the rest on the gig! Hooray. However, I am bringing with me the copies I set aside to give to my California contributors – as well as copies to sell. This is a very limited edition. I only made 500. And most of those are spoken for already! So make sure to grab yours while you can.
I've been sort of holding off on press if I can, because the album is not freely available yet, but gigs must be publicized so there was a Q&A with me in LondonJazzNews about the album, which you can read HERE.. I think the San Francisco Chronicle is running a feature about me/it in the next few days. If you see it, please save me a hard copy! And there was a mini review of the second set at the Jazz Festival in LondonJazzNews: I have helpfully included it in its mini entirety  below, but please do google Mini Reviews and LondonJazzNews to read more festival mini reviews, including Chris Potter, Jameo Brown and more. My friend Sue Edwards had requested I do the song, even though I wasn't prepared and suddenly thought, Crikey! Will I remember the lyrics, it has been so long. But looking into Winston's eyes reminded me. We used to sing it on every gig (about once a year). HERE is a 2009 version of us doing it.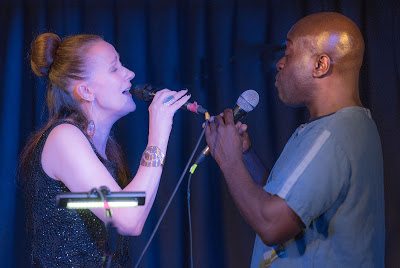 "Tessa Souter, Pizza Express Jazz Club (18 November) A really beautiful, surprise a cappella duet from Tessa Souter and her drummer Winston Clifford at Pizza Express Jazz Club on Saturday night. Tessa's version of Wayne Shorter's Ana Maria (with her own lyrics) was also very moving." (John Watson)
Meanwhile, see you in California with some more wonderful musicians. Josh Nelson and Dave Robaire in Los Angeles, And Hristo Vitchev, Dan Robbins and Lorca Hart in the Bay Area. I may try to get one of them to sing. But whether they do or not,  I can't wait!