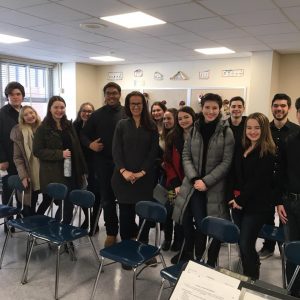 "It was a pleasure having you join us at our Day of Jazz! The students and teachers loved your clinic! Feedback from all that attended has been super positive! Thanks for sharing your time and talents with all of us!"

-Pat Kononan-Grebnesi, Suffolk County Music Educators' Association
I love and am excited by teaching and am inspired by every student. I am available for individual lessons as well as master classes and clinics – all ages and levels from beginner to advanced. I am happy to give Skype lessons but in-person is best. I offer a sliding scale for one-on-one. If you would like to schedule a lesson or have any questions, please email me at tessa@tessasouter.com.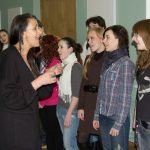 I specialize in helping singers to find their authentic voice and emotional expression, which is where everyone's uniqueness lies. Because the only person in the world who can express your innermost being is you.
Two incredible singers and educators have had a huge influence on my life and music. I was mentored by legendary jazz vocalist and educator Mark Murphy, who (out of the blue) offered me free lessons in exchange for running his private lessons and workshops. I learned so much over those four years working with him one-on-one, as well as overseeing and partaking in his monthly workshops. I was also lucky to work and study with the great Sheila Jordan, NEA, who first suggested that I should teach.